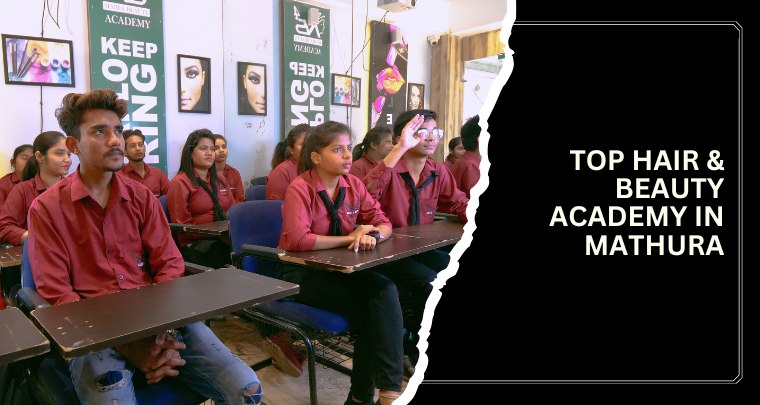 Top Hair & Beauty Academy in Mathura
Hair & Beauty Academy in Mathura
In the heart of India's spiritual and historical city, Mathura, lies the NS4 Hair & Beauty Academy, a hub of creativity, innovation, and practical learning in the field of hairdressing and beauty culture. This prestigious institution serves as a platform for aspiring hairstylists, beauty therapists, and make-up artists who desire to make a mark in the world of beauty and wellness.
A Step towards Skill Development
At NS4 Hair & Beauty Academy, we firmly believe in nurturing talent and enhancing skills. The curriculum is meticulously designed to provide hands-on training to students, enabling them to master the craft and techniques of hair and beauty treatment. The focus is not just on imparting theoretical knowledge but also on developing practical skills that prepare students for real-world challenges.
Experienced Faculty
Our faculty comprises experienced professionals who have proven their mettle in the beauty and hair industries. These dedicated educators are not just teachers but mentors who guide students every step of the way, offering insights gleaned from their years of experience. They are committed to helping students understand the nuances of the industry and hone their skills to perfection.
State-of-the-art Infrastructure
At NS4, we understand the importance of a conducive learning environment. Therefore, we offer state-of-the-art infrastructure that includes modern classrooms, fully equipped practical labs, and a well-stocked library. Our academy aims to provide a holistic learning experience that enables students to keep abreast of the latest trends in the industry.
Wide Range of Courses
Our academy offers a variety of courses in hair and beauty treatment. From basic to advanced courses, we cover all aspects of beauty culture, hairdressing, and make-up artistry. Our curriculum is designed to cater to the needs of beginners as well as professionals who wish to upskill and expand their knowledge base.
Career Opportunities and Placement Support
At NS4 Hair & Beauty Academy, we don't just focus on education and training; we also assist our students in kick-starting their careers. Our dedicated placement cell provides guidance and support to students, helping them secure jobs in salons, spas, fashion houses, and even the film industry.
A Community of Beauty Experts
Being a part of the NS4 Hair & Beauty Academy is more than just being a student; it's about being part of a community of beauty enthusiasts and professionals who share a passion for making the world more beautiful, one hairstyle or makeup look at a time.
Whether you are a novice looking to explore a career in the beauty industry or a professional looking to sharpen your skills, NS4 Hair & Beauty Academy in Mathura offers an enriching learning experience that will help you reach new heights in your career. So why wait? Embark on your beauty journey with us today!