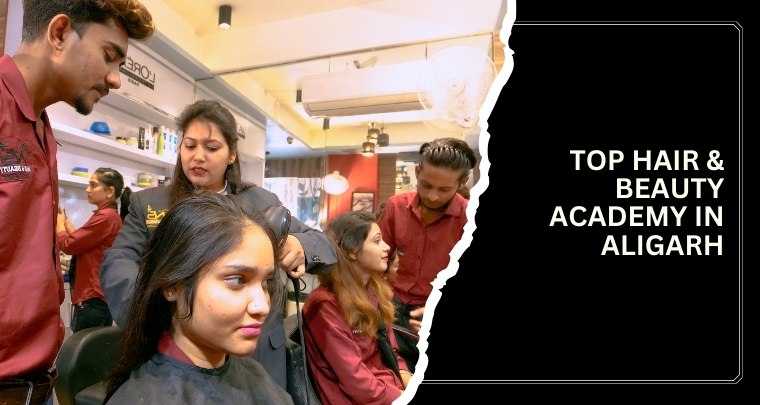 Top Hair & Beauty Academy in Aligarh
Hair & Beauty Academy in Aligarh
If you're passionate about the world of beauty and hairstyling, the NS4 Hair & Beauty Academy in Aligarh provides the perfect opportunity to turn your interest into a successful career. This reputable institution offers a solid foundation for aspiring hairstylists and beauty specialists, using an immersive, hands-on approach to learning.
A place where creativity meets knowledge, NS4 Hair & Beauty Academy is well-known for its comprehensive curriculum that combines theoretical knowledge with practical exposure. The academy believes in providing students with a realistic experience of working in a professional salon environment. This approach ensures that students are industry-ready when they complete their training.
Unleashing Potential
At NS4 Hair & Beauty Academy, the journey begins with understanding each student's aspirations and potential. The experienced faculty at the academy is passionate about honing the unique talents of each student. They are committed to guiding students on their journey, providing personalized attention to help them master their craft.
Innovative Curriculum
The academy offers a broad range of programmes, each designed to cater to the diverse interests of students. Whether you're interested in hair design, skincare, makeup application, or beauty therapy, there's a course designed just for you. The curriculum is constantly updated to keep up with the latest trends and techniques in the global beauty industry.
State-of-the-art Infrastructure
Equipped with state-of-the-art infrastructure and modern training tools, NS4 Hair & Beauty Academy offers an engaging and comfortable learning environment. Each classroom and practical lab is designed to mimic a real-world salon or spa, encouraging students to learn and practice in a realistic setting.
Experienced Faculty
The faculty at NS4 Hair & Beauty Academy consists of industry veterans who bring years of experience to the table. They not only impart technical knowledge but also share their real-life experiences and tips to thrive in the competitive beauty industry. The mentorship of these professionals is invaluable in shaping the careers of the students.
Career Opportunities
Upon completion of their respective courses, students at NS4 Hair & Beauty Academy in Aligarh are well-prepared for a variety of career paths in the beauty industry. These include roles as hairstylists, beauty therapists, makeup artists, salon managers, and more. The academy's strong industry connections also provide students with opportunities for internships and job placements.
Community Impact
NS4 Hair & Beauty Academy is not just an educational institution; it's a community that is deeply invested in the city of Aligarh. By offering high-quality, accessible training in the beauty sector, the academy is playing a crucial role in empowering individuals with skills that can translate into gainful employment and self-reliance.
Joining NS4 Hair & Beauty Academy in Aligarh is more than just enrolling in a beauty school; it's embarking on a journey to become a part of the dynamic and ever-evolving world of beauty and hairstyling. With its innovative curriculum, experienced faculty, and state-of-the-art facilities, the academy provides all the tools you need to succeed in this exciting industry. Whether you're a novice with big dreams or a seasoned professional looking to enhance your skills, NS4 Hair & Beauty Academy is the perfect place to ignite your passion and start your journey towards a successful career in the beauty industry.