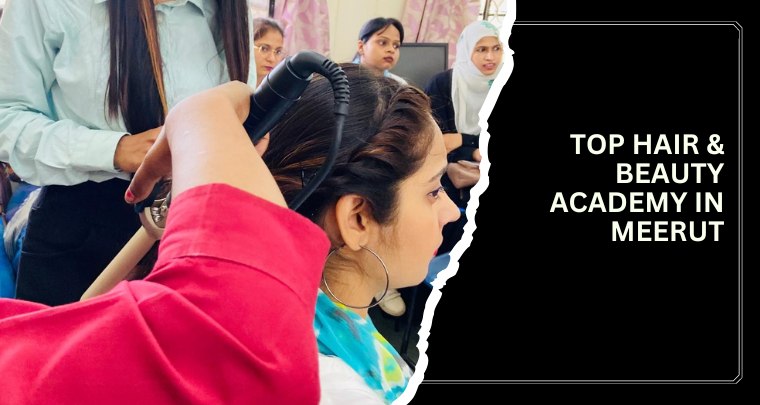 Top Hair & Beauty Academy in Meerut
Hair & Beauty Academy in Meerut
In the ever-evolving world of fashion and beauty, the need for professional training is paramount. NS4 Hair & Beauty Academy, based in Meerut, stands tall as a beacon of excellence in this industry. This comprehensive institution is committed to offering students an exceptional learning experience, empowering them to become successful beauty professionals.
Unravelling the Beauty of NS4 Hair & Beauty Academy
Located in the heart of Meerut, NS4 Hair & Beauty Academy is more than just a training institution. It is a hub of creativity, innovation, and inspiration. It's a place where passionate individuals come to hone their skills, gain industry insights, and embark on a rewarding journey in the beauty industry.
The academy offers a broad spectrum of courses that range from basic hair and beauty skills to more advanced and specialized programmes. Whether you aspire to be a makeup artist, a hairstylist, or a beauty therapist, NS4 has the perfect course to match your ambitions.
Exquisite Curriculum and State-of-the-art Facilities
The curriculum at NS4 Hair & Beauty Academy is meticulously designed to equip students with both theoretical knowledge and practical skills. The academy recognises the ever-changing dynamics of the beauty industry and hence keeps updating its curriculum to stay in line with the latest trends and techniques.
The academy boasts state-of-the-art facilities, where students can practice their skills and gain hands-on experience in a professional setting. The classrooms are spacious and well-equipped, providing an ideal environment for effective learning.
Experienced Faculty and Tailored Guidance
The faculty at NS4 Hair & Beauty Academy is composed of seasoned professionals who have a deep understanding of the industry's intricacies. They not only impart essential technical skills but also mentor students in various aspects of the beauty industry, such as customer service and business management.
The student-teacher ratio at the academy is kept optimal to ensure personalized attention. This tailored guidance aids students in honing their skills, boosting their confidence, and preparing them for a successful career in the beauty industry.
A Gateway to a Promising Career
Graduates from NS4 Hair & Beauty Academy have been successfully placed in reputable salons, spas, and beauty clinics across the country. Some have even embarked on entrepreneurial journeys, opening salons. The academy's strong industry connections and reputation for excellence help pave the way for these prosperous career paths.
A Step Towards a Brighter Future
In conclusion, NS4 Hair & Beauty Academy is not just an institution; it's a launchpad for aspiring beauty professionals. With its robust curriculum, modern facilities, experienced faculty, and strong industry connections, it offers students the perfect platform to grow, learn, and excel in the beauty industry. Enroll today and step towards a brighter, more beautiful future.